---
SUN, MAY 28: Bench study

Awake at the crack of afternoon to do laundry. ..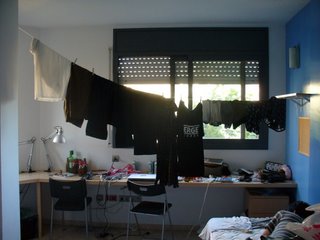 Then off to the subway...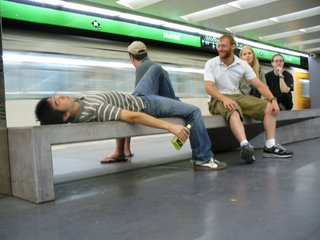 ...and into The Labyrinth!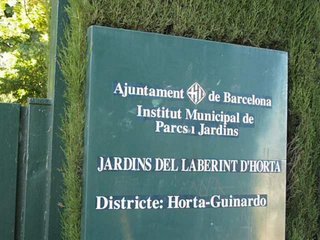 Mark tests a bench for functionality.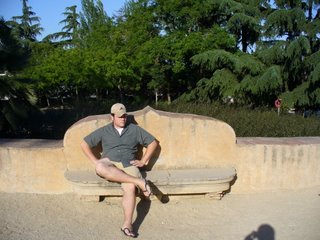 But Robert has found a better one.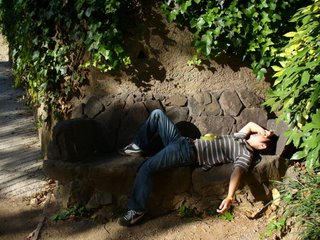 A table is tested...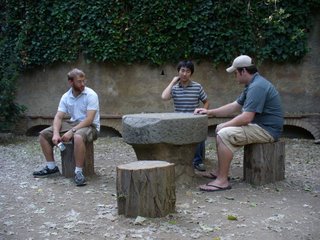 But found to be unsatisfactory.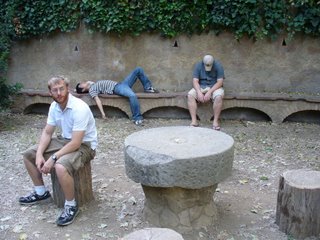 The group gets lost in a hedge maze.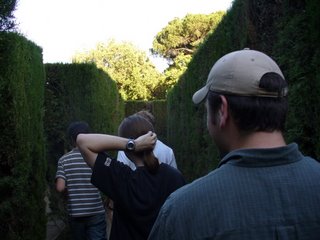 A bitter spaniard lurks within.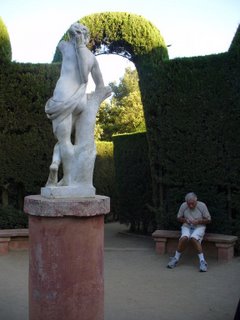 From the outside it seems less menacing...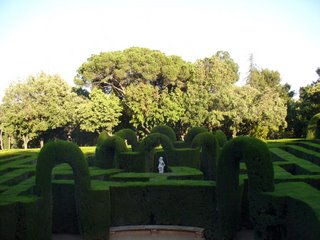 ...thanks to swans and ugly ducks.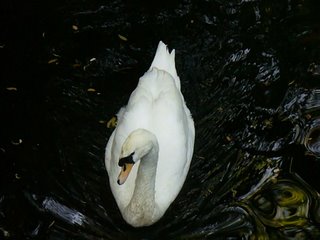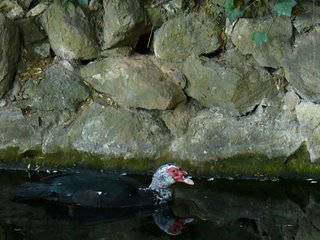 Trees grow more dense as we head up the mountain.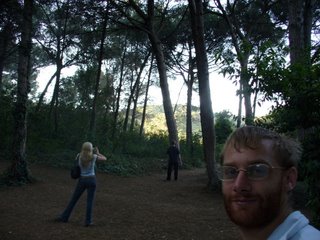 Mark is confused by a gate.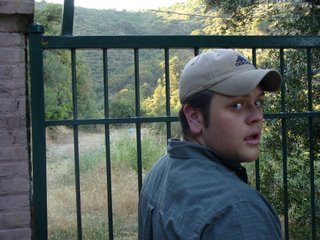 At the top of the hill is a large pool.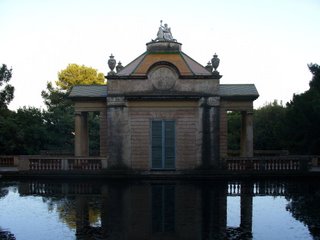 A prime spot for bench-testing.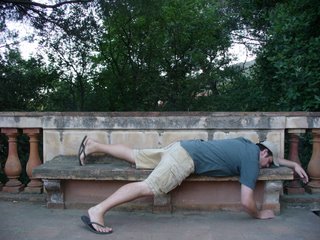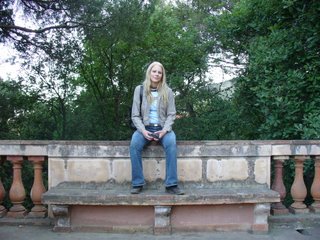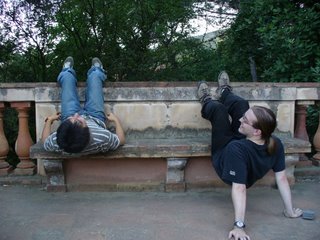 Mark pisses off one more local...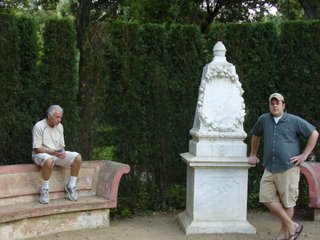 ...and we leave the benches to their fate.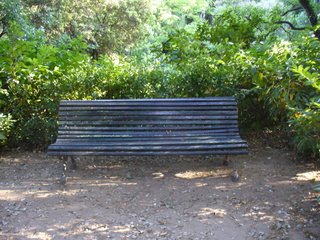 Until we sit again.
---