---
THU, JUNE 1 - SAT, JUNE 3: Primavera Sound

We got into Primavera Sound just in time to hear Motorhead finishing up "Ace of Spades," but headed swiftly for I'm From Barcelona: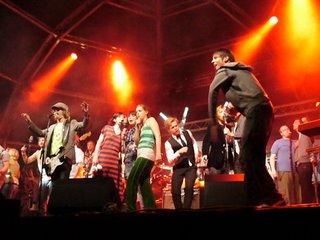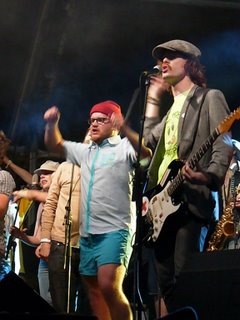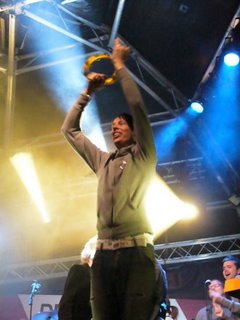 And then off to Yo La Tengo!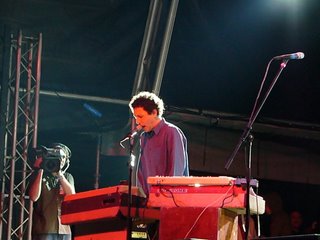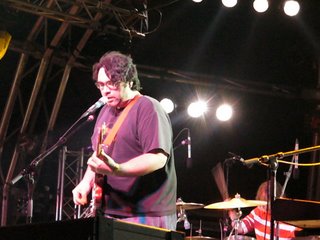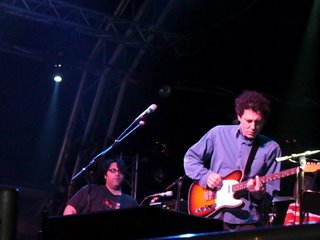 Next day: Yeah Yeah Yeahs. (Flaming Lips in the background)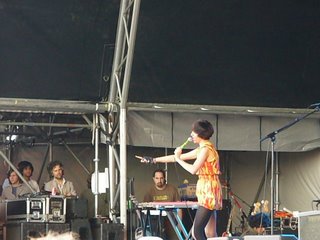 Drive By Truckers: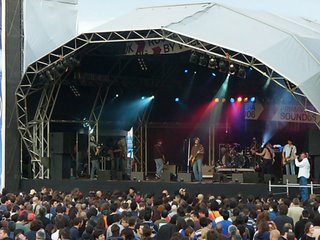 Killing Joke!!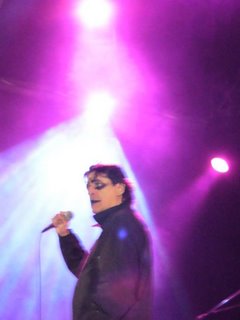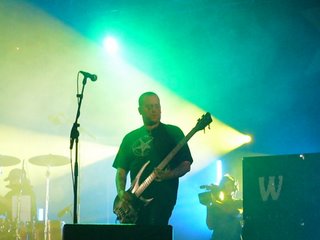 Dinosaur Jr.!!!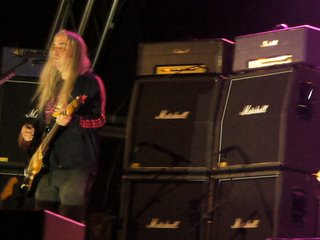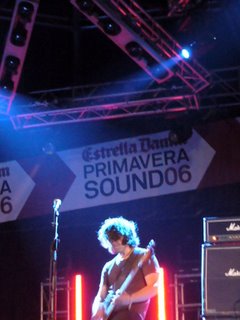 Flaming Lips were watching Dinosaur from the side.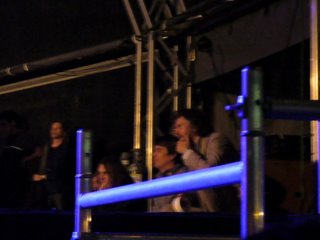 And then the Flaming Lips threw a party!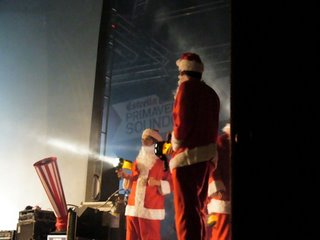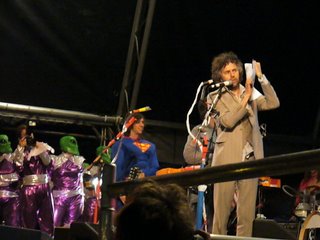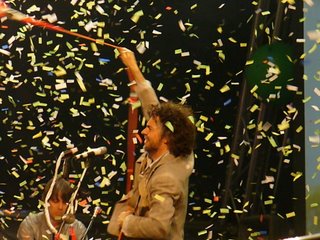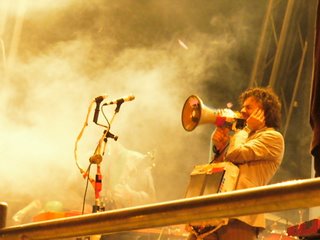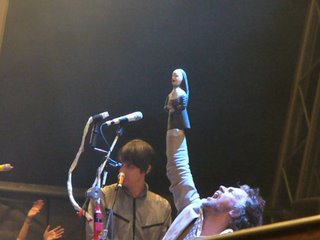 And a little bit of Animal Collective.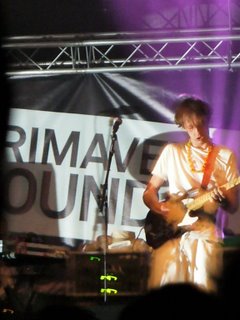 Next Day: Big Star.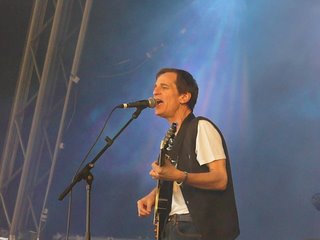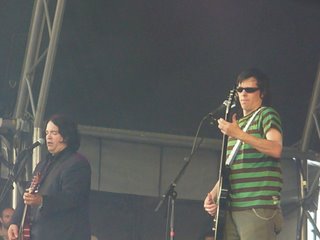 We couldn't get good seats for Shellac, so we didn't stay long: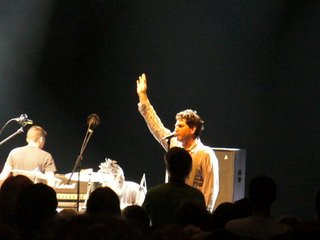 James from Yo La Tengo was hanging around this stage...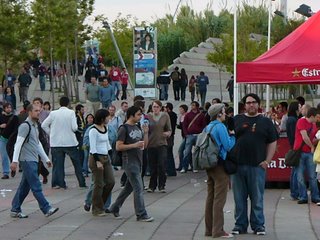 Waiting to see Deerhoof!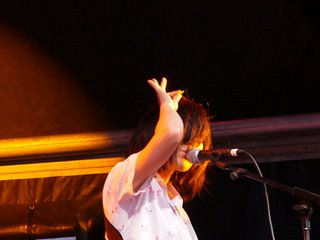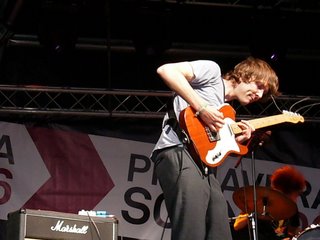 Left Deerhoof early to see Lou Reed. What a mistake.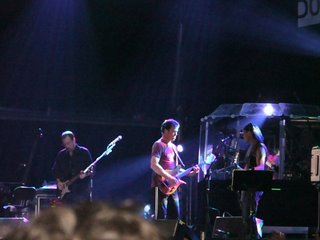 After dinner there was a huge line outside the auditorium...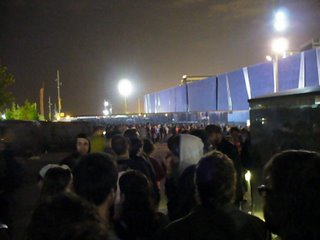 And a huge crowd inside...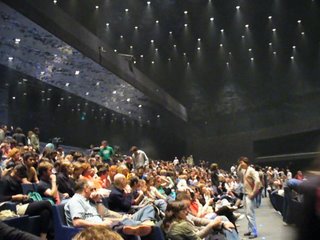 3000 people waiting to see Lambchop! Go figure.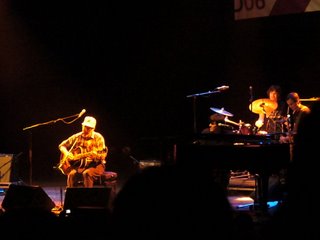 Left Lambchop early to see the Violent Femmes.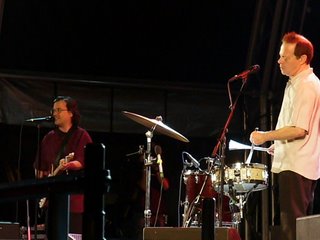 Violent Femmes have weird instruments. They played almost the entire Add It Up album.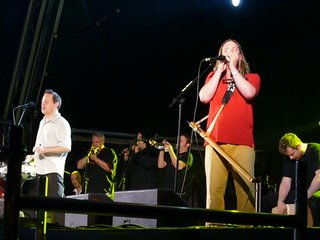 And Big Star played with them.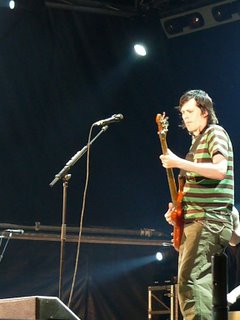 Finally, the festival wound down with Stereolab.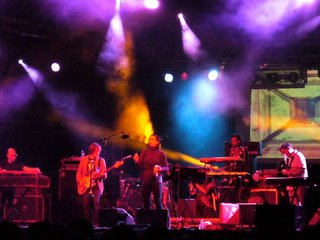 Off to London.
---